When companies get into a crisis situation, they're under a lot of pressure and short of time. That's why it's essential to ensure that processes and the team set-up are well coordinated and that a stress test has been carried out in the form of a practice run. In addition, digitalisation and globalisation demand that companies use digital tools for effective and efficient crisis management. These should enable collaborative teamwork by everyone involved, regardless of what country or time zone they're in. A highly secure online platform, such as Brainloop's, makes this possible.
The dusty old crisis folder is passé
Crisis manuals or instruction books are as important today as they were years ago. What's important is to ensure they group together information about the key processes, roles, tools, prepared content and tactics required, and to provide all this to the crisis team. However, the form and content of these manuals have changed drastically over the last few years. Crisis management today must be fast, flexible and independent of time zones and location. In a crisis, no-one is going to read a large physical folder with several hundred pages in it. That's why the content should be focused on practical usage – in the form of checklists, templates and text blocks. We also recommend the implementation of an online crisis management platform, such as one based on Brainloop's high-security dataroom solution.
Secure and flexible crisis communications
The Brainloop's platform comprehensive set of security features is very convincing. They are combined with user-friendly interface and personalised permission concepts. This ensures that all the materials required for crisis prevention and management – which are generally strictly confidential – are available in the newest version and protected from unauthorised access by people inside and outside the company.
In addition, the platform enables the crisis team members to interact with each other seamlessly. It also provides them with a highly secure common storage system that all participants can access at anytime, regardless of the company's IT infrastructure. The system ensures consistent communications by always providing the team with the most up-to-date, approved information. That is a decisive advantage in a crisis, when team members are under increasing pressure and need to react quickly, consistently and in an appropriate way.
Simple management of access rights
Another plus point: in an emergency, users can be added to the system instantly. Specialists from different departments and external advisors can be given access to the platform and to the documents relevant to them – without being able to access any others. The permissions, which can be personalised for each user, define the access rights. They also stipulate whether a document is read-only or can also be edited. This provides clarity and prevents misuse.
Conclusion
We have successfully implemented the Brainloop platform at several of our customers. Each company has a personalised permissions concept developed for it, as well as a folder structure tailored to its specific needs. Based on our experience, we believe that an online crisis management system makes a decisive contribution to ensuring that the team keeps a cool head in an emergency and concentrates on the essentials.
About the Author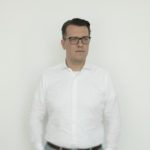 Tobias Müller is a board member and partner of Klenk & Hoursch AG and manages its Munich office. Within PROI Worldwide, the world's largest network of independent PR and marketing agencies, he heads up the international Crisis and Issue Management Group. Tobias Müller advises firms from the DAX 30 blue chip index as well as Fortune 500 and midsized companies. In the area of crisis prevention, he and his team help customers build up and continually improve their global crisis organisations. In this context, the team conducts regular audits and trains customers' crisis teams with the multi-award winning 360° Stress Test.
---
Collaboration, Guest Author, Success Story
---
This could also be of interest: