HERE'S WHAT YOU NEED TO KNOW
Your tasks
As part of our intercultural app development team you will create and enhance end-user-facing applications (i.e. Brainloop Secure Rooms, Meeting Workflow)
You use Xamarin tools and C# to build and improve our app solutions in a Scrum setting
For coding you apply clean code principles, consider security concepts and conduct code reviews with your team
You will write unit tests and keep an eye on user needs and user experience
You will integrate new technologies into your work, collaborate closely with your colleagues and keep up to date by sharing knowledge within your team
Your skills
You have a degree in an IT-related subject and/or valuable knowhow in software development
You are experienced in the development with C#
You are familiar with the creation of cross-platform applications and you have knowledge of or are interested in learning about the Xamarin framework
You code in C# and feel comfortable with the technology stack (Xamarin, Xcode, JSON, XML, Rest API, Cloud Services, NUnit, A/B testing and native UI/UX experience)
You are proficient in the use of databases, software design patterns and creation of unit tests
You are aware of secure app development and you know about the application engineering lifecycle (i.e. source control and continuous integration with git repositories)
You are fluent in English, German is a plus
What we offer
YOUR BENEFITS
YOU CAN WORK WITH THE LATEST TECHNOLOGIES AND A FANTASTIC PRODUCT – THE PREMIUM ENTERPRISE SOLUTION IN THE GROWTH MARKET OF CLOUD SECURITY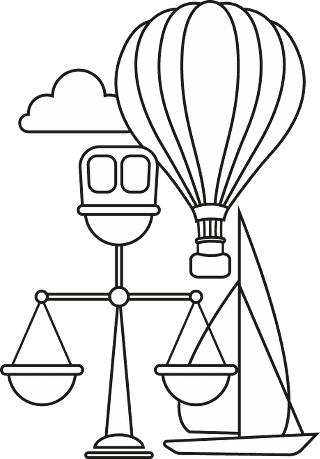 Work Life Balance
Flexible working hours so you can decide on your own work-life balance and have time for yourself, your family and friends as well as your job
20
A 20-year success story and a company culture with a start-up mentality – every day is a casual Friday and our doors are always open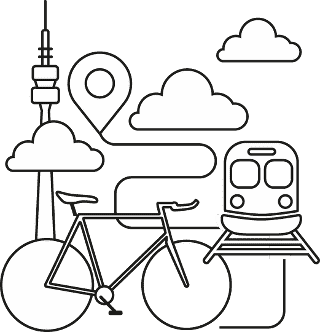 The headquarters
International headquarters in the heart of Munich with excellent public transport connections
LUNCH BONUS
A BenefitsCard, which you can use for example as for all surrounding restaurants as a lunch subsidy.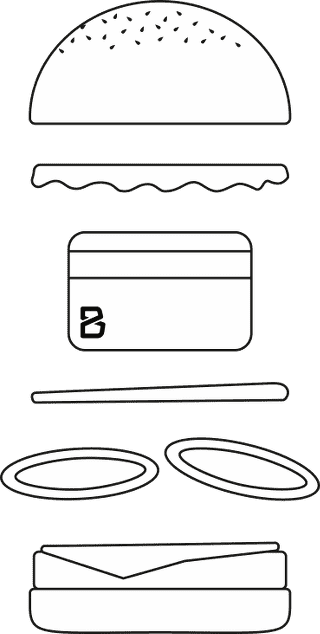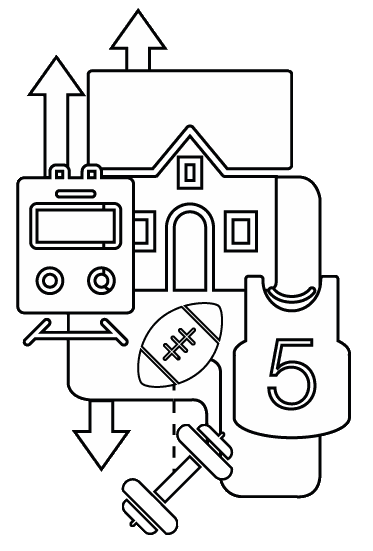 YOUR HEALTH MATTERS TO US
Enjoy our internal training and health programs or use our cooperation with Urban Sports Club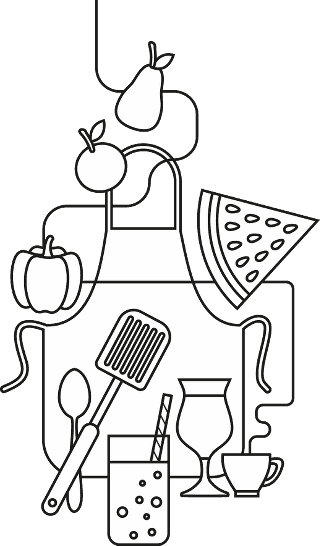 MULTI
CULTU
RAL
Teams from every corner of the world that work in flat hierarchies and have fun at our regular staff events.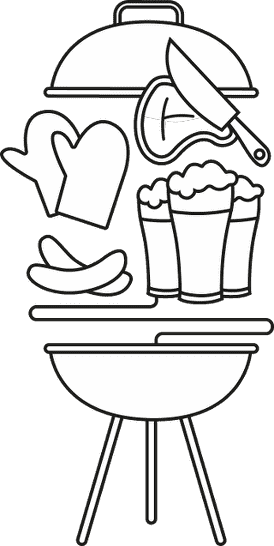 CONSULTANCY SERVICE REGARDING COMPANY PENSION DURING WORKING TIME AND A SUBSIDY OF COMPANY PENSION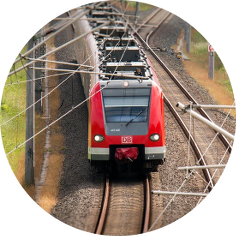 1 S-BAHN ROSENHEIMER PLATZ
It's only four stops to Munich main station and just round the corner from Brainloop. Plus: Rosenheimer Platz is the gateway to the cool Haidhausen district with its bars, coffee shops and designer boutiques. You'll be able to check out hotspots like Weißenburger Platz, Pariser Platz and the area between Bordeauxplatz, Orleansplatz and Preysingstraße, which Munich insiders call the "French quarter".

4 min

1 min
2 MÜLLER'S SWIMMING POOL
Since 1901, this art nouveau pool next to the Ludwigsbrücke bridge has been the go-to address for everyone wanting to relax in stylish surroundings. Along with the large pool with its barrel vaulting, you can enjoy a Roman-Irish steam bath, another steam room with a cascading fountain, and a Finnish sauna with a range of different steam aromas. The opening times are amazing too: dive in from 07:30 to 23:00 every day!

4 min

1 min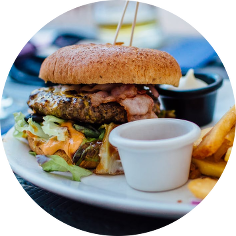 3 HANS IM GLÜCK
A great grill and bar with unusual burger creations made from succulent beef or fresh chicken breast. Or are you more tempted by the vegetarian versions – maybe with a cheese and spinach patty or one made from Tirolean alpine cheese? Whatever you choose, enjoy it in a hip birch tree décor. If Hans im Glück didn't exist, someone would have to invent it!

6 min

2 min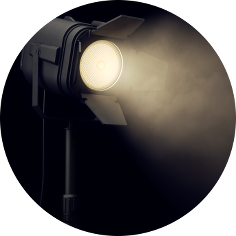 4 KARL VALENTIN'S BIRTHPLACE
Valentin Fey, known as Karl Valentin, was a real Munich original – a comedian, cabaret singer and inventor of daft things like the furry winter toothpick! In the house where he was born, a local association provides an exhibition showing the history of what used to be a hostel district for labourers. A little further away, you can learn more about Valentin and his crazy life in the Valentin Karlstadt museum, located in the historic Isartor. As stipulated in the rules, entrance is free for 99-year-old people if they're accompanied by their parents!

12 min

7 min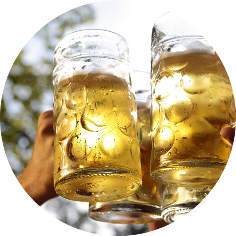 5 HOFBRÄUKELLER BEER GARDEN
Located in Innere Wiener Straße, the Hofbräukeller beer garden attracts people of all ages wanting to enjoy a bit of Bavarian lifestyle in the open air. The traditional dishes include roast suckling pig, spare ribs and Obazd'n, a traditional cheese spread served with pretzel bread. Wash it all down with the famous Hofbräu beer. The beer garden has 1,700 seats and a highlight is the cocktail bar with a sandy beach. The entrance is on Wiener Platz, one of Munich's most attractive squares.

13 min

4 min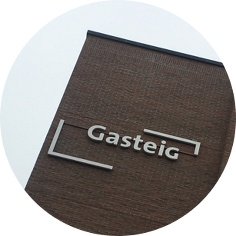 6 GASTEIG CULTURE CENTRE
The Gasteig has seen all sorts of famous names pass through its doors, and today it's home to the Munich Philharmonic Orchestra and the Richard Strauss Conservatory and the city library. Located by the Isar river, it puts on about 1,700 events per year, covering music, theatre, dance and literature. The library offers a huge choice of media too, with over 1.7 million titles. Want to catch a glimpse of your favourite film and TV stars? Then come to the Munich International Film Festival, which attracts some 80,000 visitors every year.

10 min

5 min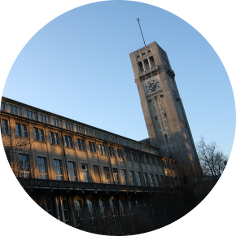 7 DEUTSCHES MUSEUM
Want to track how stars move across the firmament? Experience the atmosphere in a mine? Or be startled when lightning strikes a few feet away from you? The Deutsches Museum is the address for you. With its 25,000sqm of exhibition space, it's the world's largest science and technology museum!!

13 min

5 min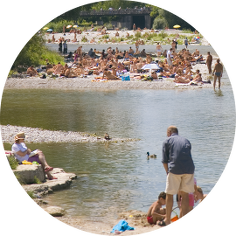 8 ISAR BEACH
Its ecological restoration in 2011 cost millions and was worth it! The Isar river is now a great meeting point for all Munich residents. There's a lot to see – from the gravel shore on the Prater island to the Muffatwerk entertainment venue. Or get a great view up on the Cornelius bridge and enjoy nature lower down on the Reichenbach bridge. Chilling by the Isar is a great way to end your day! Surfing in the city? You can in Munich. Come to the Eisbach river next to the Haus der Kunst art gallery and watch surfboarders do their thing – or join in. Prefer wind or kite surfing? A bit further out of the city, you'll enjoy your sport at the bay in Herrsching or the Ammer Lake (Ammersee) in Utting.

10 min

5 min
SURFING IN THE CITY? YOU CAN IN MUNICH. COME TO THE EISBACH RIVER NEXT TO THE HAUS DER KUNST ART GALLERY AND WATCH SURFBOARDERS DO THEIR THING – OR JOIN IN. PREFER WIND OR KITE SURFING? A BIT FURTHER OUT OF THE CITY, YOU'LL ENJOY YOUR SPORT AT THE BAY IN HERRSCHING OR THE AMMER LAKE (AMMERSEE) IN UTTING.
YOUR CONTACT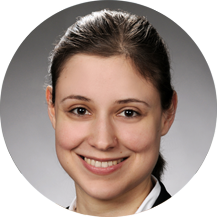 Have we convinced you? So now convince us!
You'll find our current vacancies on this page. We're looking forward to receiving your application (including a cover letter with details of your desired salary, your current notice period or when you'd be able to join us, along with your CV and references.
Can't see the right job for you here? Then feel free to make an unsolicited application. Just click on the "Unsolicited application" button and send us your application.
Have any questions?
Sibylle Dietz
Tel: +49 89 444699 0