If you're facing the challenge of keeping confidential files safe, meeting corporate confidentiality policies and simultaneously collaborating with people outside your corporate network, Brainloop is here to help you.
With Brainloop you'll master these challenges
When we founded the company in 2000, we saw businesses making major gains in productivity and competitiveness by using the Internet to collaborate with external partners.
But the same tools that made collaboration so effective also wreaked havoc on the security and control over information distribution that companies relied on.
WORLDWIDE, SECURE, ONLINE.
Brainloop developed a user-friendly online platform that enables companies to automatically enforce their security policy and compliance regulations wherever highly confidential documents are processed and exchanged with external partners.
With headquarters in Munich and locations in Austria and Switzerland, we serve customers in the DACH market and around the world who rely on Brainloop's service and support. Choose IT Security now!
Management

Dr. Ulf Gartzke
Chief Executive Officer
As CEO of Brainloop, Dr. Ulf Gartzke is responsible for the development and implementation of the company's corporate strategy. Dr. Gartzke, who holds a PhD in International Relations with a focus on transatlantic business and technology from the London School of Economics, has many years of international management experience. After working for the World Bank in Paris and the World Economic Forum in Geneva, he was Director of the Hanns-Seidel-Foundation in Washington, DC for almost 10 years.
SUPERVISORY BOARD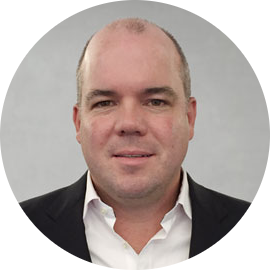 Michael Stanton
Chairman of the Supervisory Board Michael serves as the CFO of Diligent Corporation. Michael Stanton joins Diligent with nearly 20 years of experience spanning business optimization, corporate finance, treasury and corporate development, most recently serving as Senior Vice President of Finance and Treasurer at SaaS-based education technology provider Blackboard Inc. With more than a decade at Blackboard, Stanton helped lead the company's successful IPO efforts, which catapulted Blackboard to the top of the education technology market. He also helped grow the company to more than $650 million in revenue, and during his tenure he led more than $4 billion in equity and debt financings and 32 M&A transactions. Prior to Blackboard, Stanton held leadership positions at the international financial and corporate communications consultancy, Dewe Rogerson, and CCA Companies Inc., where he was responsible for forecasting, budgeting and analysis of the company's lodging and gaming business. He holds a BA in history from College of the Holy Cross.

Dr. Philipp Rösler
Dr. Philipp Rösler brings many years of experience in both the public and private sectors to Brainloop. In addition to Brainloop, Dr. Rösler holds supervisory board and committee positions at Arabesque S-Ray, Bertelsmann Foundation, Jacobs University Bremen, Siemens Healthineers, and Fortum Corporation.
Dr. Rösler served as Germany's Federal Minister of Health from 2009-2011, and then as Federal Minister of Economics and Technology and Vice Chancellor from 2011-2013. Dr. Rösler's post-political career began at the World Economic Forum (WEF) in Geneva in 2014, where he served as Managing Director and Board Member. From 2017-2019, he was CEO of the Hainan Cihang Charity Foundation, a New York-based not-for-profit corporation with a global focus on empowerment through education, entrepreneurship, and health.
Dr. Rösler originally trained as a medical officer in the German Federal Armed Forces. He then studied medicine at the Medizinische Hochschule Hannover, where he earned his PhD.

Jack Van Arsdale
Jack Van Arsdale is the Vice President of Legal for Diligent Corporation. Jack has been with Diligent since 2011 and has helped us manage our rapid growth and international expansion. He also assisted with our acquisition of Thomson Reuters' BoardLink business and our sale to Insight Venture Partners.
Prior to joining Diligent, Jack was in private practice, with the majority of his time spent advising an international investor relations firm. Jack received his J.D. with a concentration in Corporate Law from Benjamin N. Cardozo School of Law and his A.B. from Cornell University with a double major in English and Economics.

Liam Healy
Liam Healy serves as the SVP & Managing Director of EMEA for Diligent Corporation. Liam joined Diligent with over 10 years of experience building and growing commercial operations and revenue teams within SaaS-based businesses.
Most recently, Liam provided crucial strategic leadership to position BoardEffect for long-term growth and the company's successful integration into Diligent's Modern Governance solutions suite. Prior to BoardEffect, Liam served in numerous commercial leadership roles within communications technology provider Cision Ltd. and CEB (now Gartner) working closely with Fortune 500 and FTSE 100 organizations. Liam holds a BA in communications from Towson University and resides in London, UK with his wife and daughter.