WANT TO BECOME ONE OF US?
Brainloop is a pioneer in solutions for secure collaboration on confidential information and documents.
Our company was founded in 2000 and now employs about 150 staff. Brainloop is one of the leading European providers in its sector and has a large number of midsized customers as well as many large global groups – including most of Germany's DAX 30 blue-chips such as Adidas, BMW and Infineon.
Information security is part of our DNA. If you want to help us ensure that confidential data stays confidential, apply for a job with us today!
YOUR CONTACT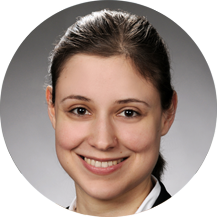 Have we convinced you?


So now convince us!
Unsere neuen Stellenangebote finden Sie auf dieser Seite. Wir haben uns auf Ihre Bewerbung gestellt, wir haben uns auf die Liste gestellt haben.
Können Sie hier nicht den richtigen Job für Sie finden? Dann können Sie sich sicher fühlen werden. Müssen Sie einfach auf die Wahrnehmung "Unaufgeforderte Bewerbung" und senden Sie uns Ihre Ihre Bewerbung.
You'll find our current vacancies on this page. We're looking forward to receiving your application (including a cover letter with details of your desired salary, your current notice period or when you'd be able to join us, along with your CV and references.
Can't see the right job for you here? Then feel free to make an unsolicited application. Just click on the "Unsolicited application" button and send us your application.
Have any questions?
Sibylle Dietz
Tel: +49 89 444699 0