Brainloop AG is pleased to announce the appointment of Chris Beckmann as new VP Sales. In this role, Chris has overall responsibility for the company's commercial and marketing activities to expand Brainloop's market-leading position in the DACH region.
Chris Beckmann has extensive experience in the global SaaS and virtual data room business. He joins Brainloop from Drooms, where he led the Corporate Finance and M&A practices and was responsible for the company's entry into new markets. Between 2004 and 2017, he oversaw Datasite's business in the DACH region and expanded the company's operations to Central and Eastern Europe, Turkey, and Egypt.
Chris started his career at an asset management firm in New York. After returning to Europe, he held various management positions in German Mittelstand companies and worked as a management consultant for several years.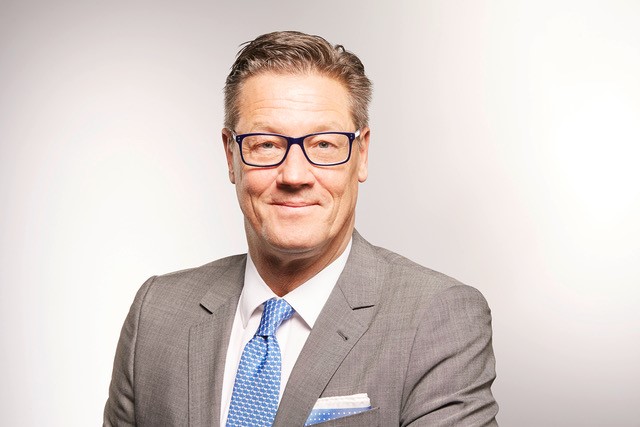 "I am thrilled to be joining Brainloop. I am already full of ideas of how we can further expand with highly secure collaboration solutions, including in Germany's Mittelstand sector, which are often the primary targets of cyberattacks." – Chris Beckmann
"I am delighted to welcome Chris to the Brainloop team at a time when we have launched major new investments in our proprietary technology and into obtaining the state-of-the-art BSI C5:2020 certification of our security infrastructure", said Brainloop CEO Ulf Gartzke. "The demand for intuitive, secure digital collaboration tools is higher than ever. Chris Beckmann's impressive SaaS background will boost our future growth as we are offering our DACH market customers cutting-edge executive governance solutions."
About us
Brainloop is a leading provider of cloud-based solutions for secure collaboration on highly sensitive documents both internally and with third parties. The Brainloop platform can be used to support automated compliance with audit and regulatory requirements and internal policies. Brainloop's customers use its solutions for different deployment scenarios, for example within the executive board or supervisory board, in project collaboration or due diligence, in purchasing, sales, contract management and in the area of IP protection in research and development. Brainloop counts many international corporations and numerous SMEs among its clients, including more than two thirds of Germany's DAX 30 corporations.
---
---